9ft trampolines are considerably big, giving you enough space to jump and have fun with your family. They are usually easy to assemble and disassemble and feature rust-resistant springs that increase the bouncing height. Protective safety pads prevent the jumper from falling on the steel frame.
A 9ft trampoline usually comes with a jumping area having a diameter of 9ft.
The size is suitable for kids above 5 years, teenagers and adults
Most 9ft trampolines come with a weight limit of 100 kg.
Large and heavy, they are mostly suited for outdoor use. If you don't have a backyard or garden but have requisite space indoors, then you can have it there as well.
Best 9ft Trampolines That You Can Buy
Upper Bounce UBSF1-1 1-Feet Trampoline Enclosure Set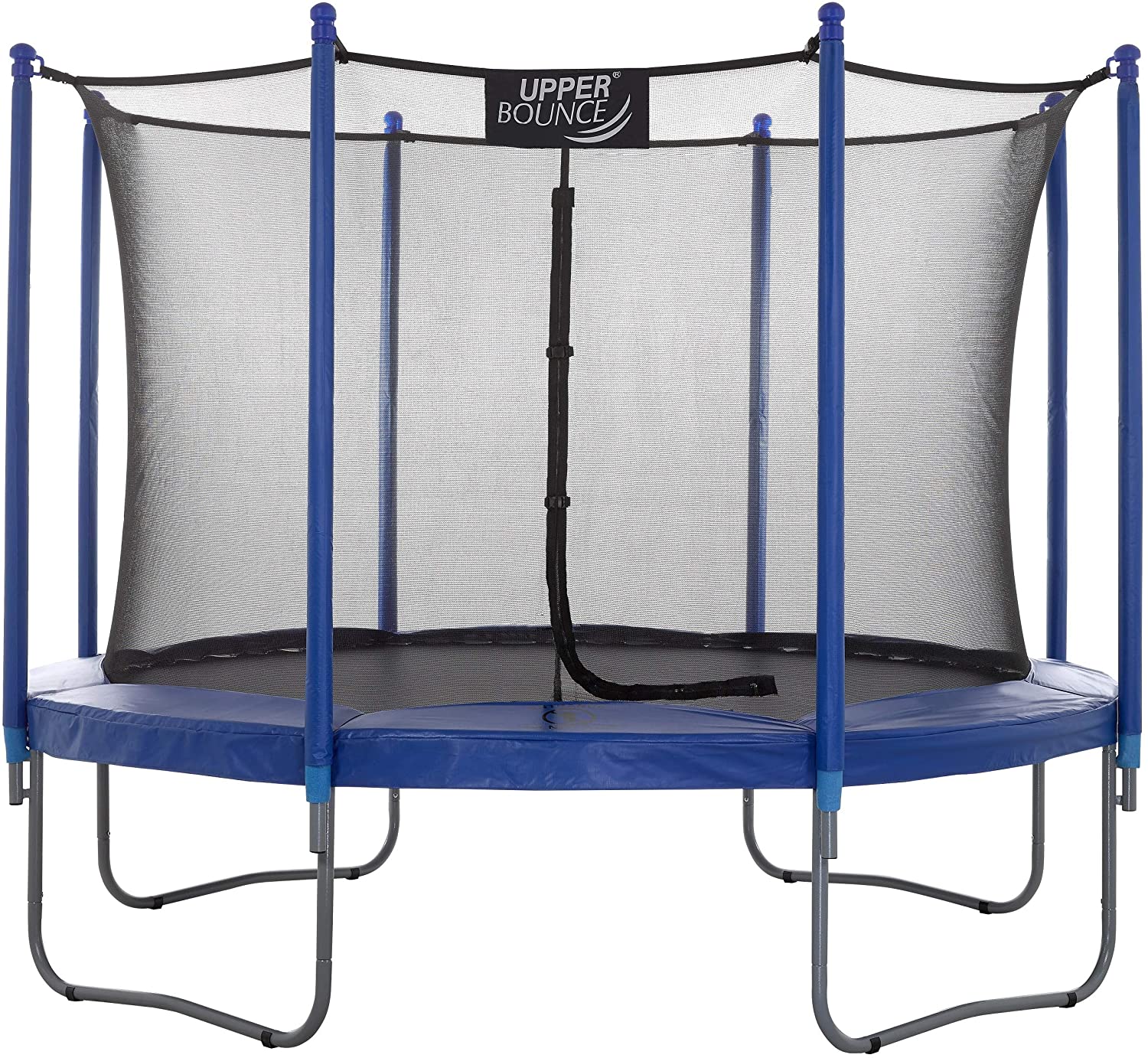 Upper Bounce
Dimension:274cm (width) x 274cm (length)
Product Weight52.16 kg
Weight Capacity:100 kg
Shape:Round
The 3 W-shaped legs of the trampoline give it stability. The galvanized powder-coated steel frame is rust-resistant. The recommended age for this trampoline is 5 years and above.
Since 9ft trampolines are less common, you can also consider buying:
Additional Options to Consider if You Have a Little More Space
Since you are looking to buy a 9ft trampoline, you must be having considerable space in your backyard. If you have a little longer space, you can opt for rectangular trampolines that have their widths as 9ft but lengths as 15ft, 16ft or more. Having a bigger jumping area and weight capacity, these trampolines can accommodate more people increasing the fun quotient.
Easy Assemble 9′ X 15′ Rectangular Trampoline with Fiber Flex Enclosure Feature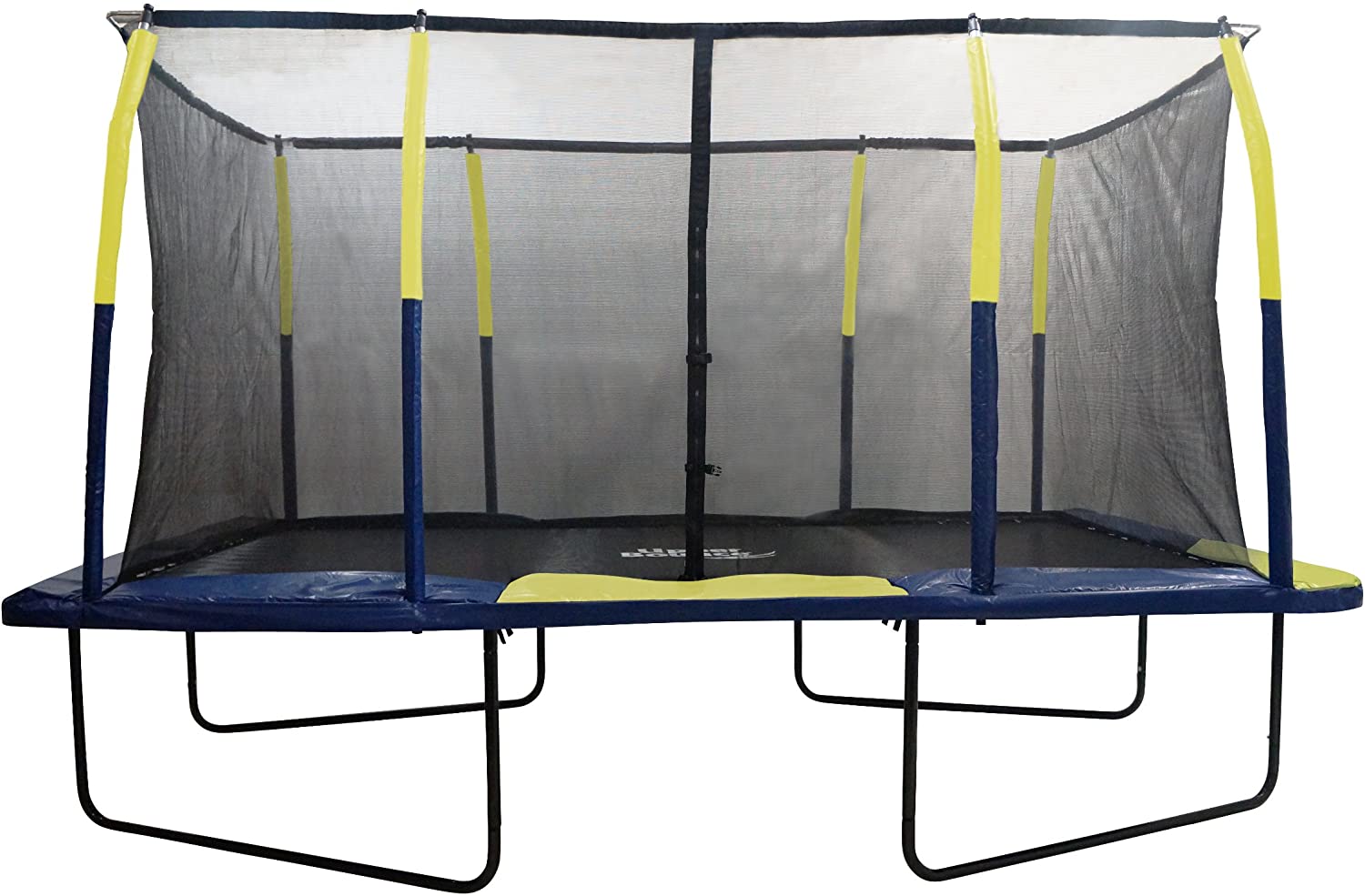 Upper Bounce
Dimension:274cm (width) x 457cm (length)
Product WeightN/A
Weight Capacity:N/A
Shape:Rectangle