Soft shoes are ideal for use on a trampoline as they cause the jumping surface minimum harm. At the same time, they should adequately support your feet without hurting you if you fall or be the cause of falls.
You can take your pick from ballet shoes, gym shoes, dance shoes and the like. You would prefer them to be supple, allowing you to be agile on the trampoline. Your movements are not restricted in any way by the best trampoline shoes.
3 of the Best Trampoline Shoes to Consider if you are looking to Buy One
Capezio Women's Em1

Capezio
Product Weight136.08 g
Size:3-12
The pair of leather shoes has a sole made out of suede and rubber. The elastic heel cup gives a snug and comfortable fit.
MEDUSA ENT LLC Rubber Sole Goat Leather Gymnastics Shoes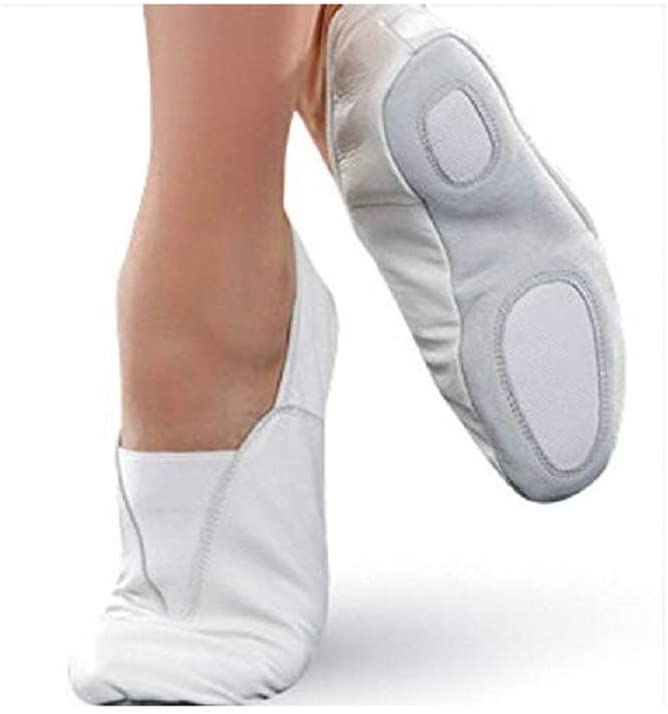 MEDUSA ENT LLC
Product WeightN/A
Size:1
There is an elastic strap around the top back of the pair to hold them in place as you jump. The elasticized front panel lends flexibility to your movements.
Trampoline Shoes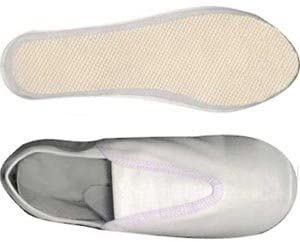 Cartwheel
Product WeightN/A
Size:N/A
The upper part of the shoe is made out of canvas that fits perfectly on a foot with the help of a triangular elastic throat.