A 20 ft trampoline is enormous and can accommodate your full family as well as friends for an enjoyable playtime. There are various kinds of 20 ft trampolines like the sports and gymnastics ones, water trampolines and the regular family ones. They are made of durable material enabling them to be used for years.
A round 20ft trampoline has a jumping area of diameter 20ft. Rectangular trampolines usually have 20ft length.
They are suitable for kids above 6 years of age, teenagers and adults
Most of the 20ft trampolines have a weight limit of 250-363 kg
They are designed for outdoor use.
3 of the Best 20 ft Trampolines to Consider if You are Looking to Buy One
Best Trampoline USA – Galactic Xtreme Gymnastic Rectangle Trampoline with Safety Net Enclosure 10 X 20 Ft
Best Trampoline USA
Dimension:305cm (width) x 610cm (length)
Product WeightN/A
Weight Capacity:250 kg
Shape:Rectangle
The heavy-duty trampoline frame is galvanized inside and out making it completely resistant to rust. The safety enclosure is made out of strong, high-quality polyester mesh.
RAVE Sports Aqua Jump Eclipse 20′ Water Trampoline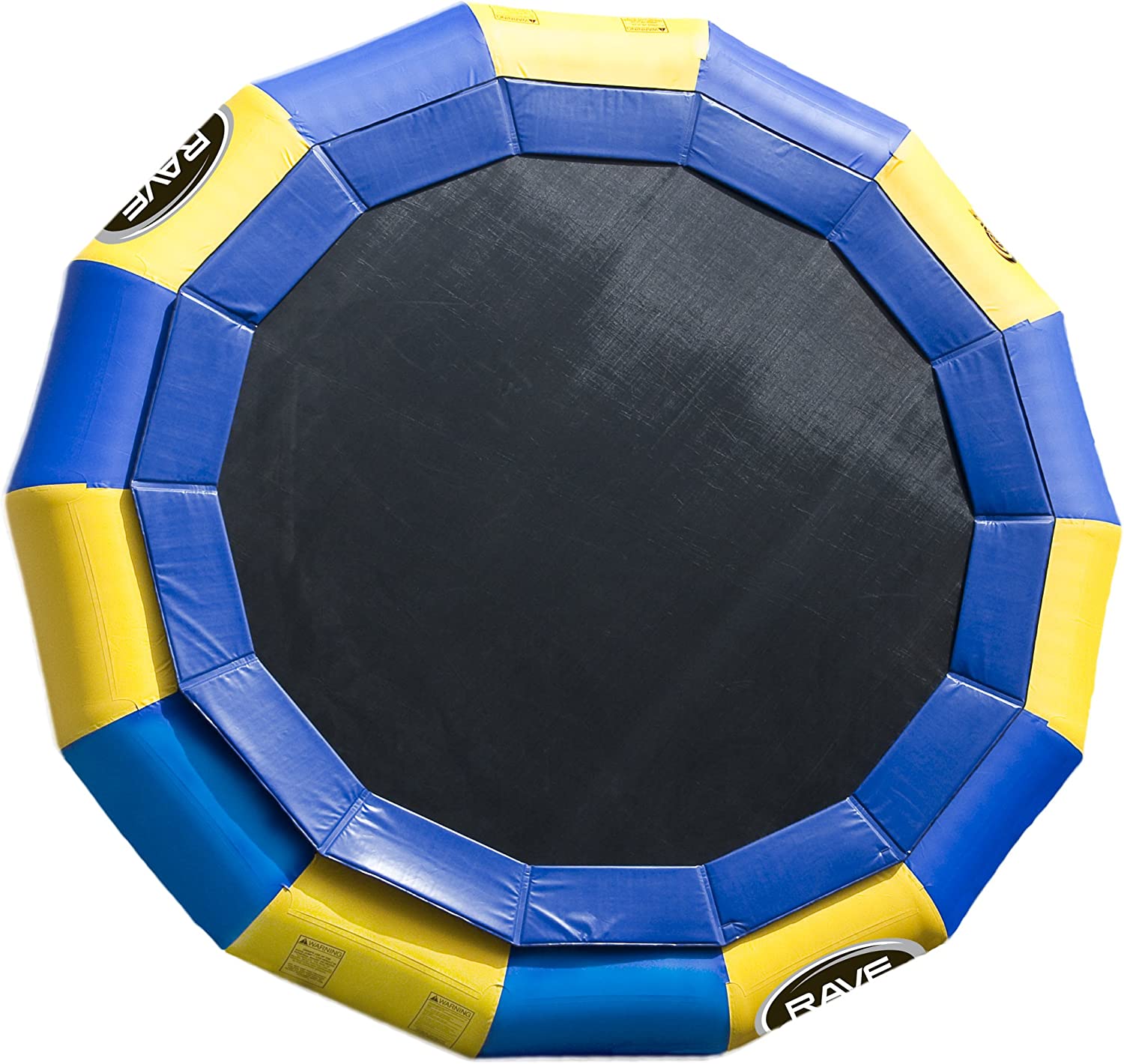 RAVE
Dimension:610cm (width) x 610cm (length)
Product Weight1 kg
Weight Capacity:68 kg
Shape:Round
The water trampoline can accommodate 3 adults or 6 children. It comes with a 5 step ladder and 7 ¼" springs that offer more bounce height.
Island Hopper 20 Foot Acrobat Water Trampoline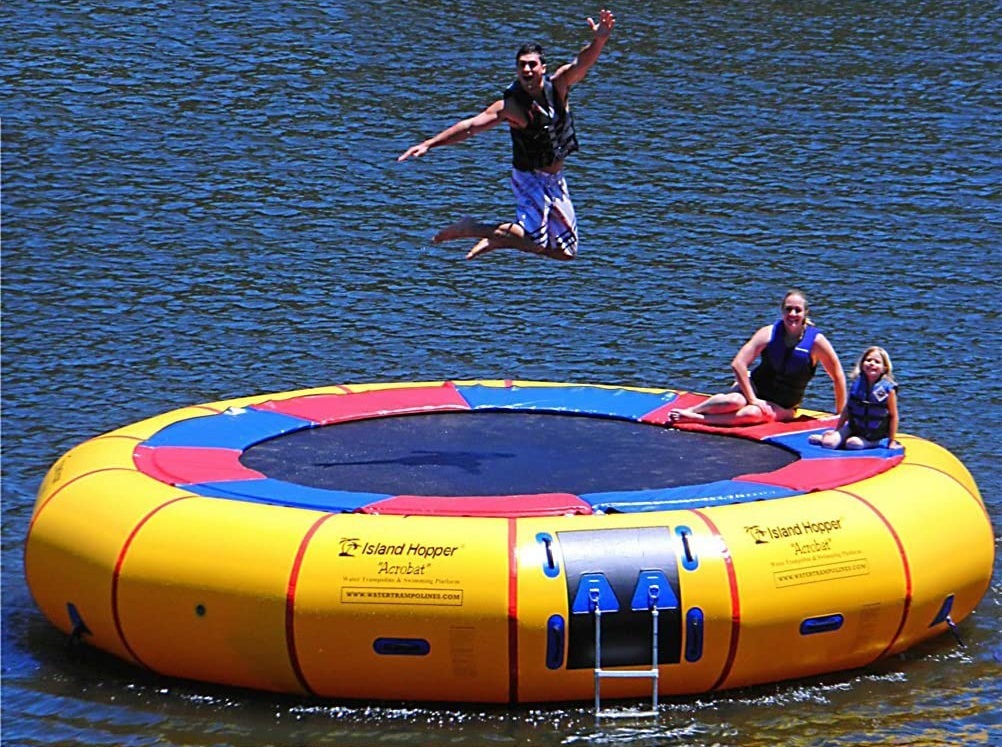 Island Hopper
Dimension:610cm (width) x 610cm (length)
Product Weight179.17 kg
Weight Capacity:363 kg
Shape:Round
The product is a favorite of resorts, camps and lake homes. It boasts of an advanced UV-resistant coating. The 3-chamber inflation tube ensures that the trampoline is floating at all times.